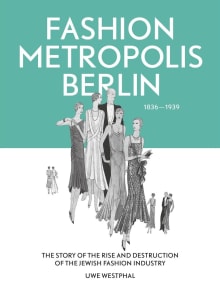 Fashion Metropolis Berlin 1836 - 1939: The Story of the Rise and Destruction of the Jewish Fashion Industry
By Uwe Westphal
Why this book?
Uwe Westphal has spent many years researching and writing about the Jewish contribution to the Berlin fashion industry between 1836 - 1939.  This is a story that has never been told before. Jewish entrepreneurs invented ready-to-wear, mass-produced, fashionable clothing. By the early 1900s, Berlin was the hub of world fashion with the majority of clothing firms being Jewish-owned. In 1933 the Nazis swiftly foreclosed and "Aryanized" these businesses and their owners fled into exile or were murdered. After 1945, the now non-Jewish fashion firms, which had taken over their predecessors' companies, enjoyed a tremendous increase in worldwide sales due to…
From the list:
The best books to read if you are visiting Berlin and love history
When you buy a book we may earn a small commission.