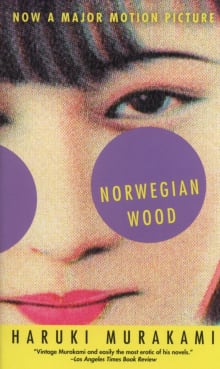 Norwegian Wood
By Haruki Murakami
Why this book?
I suspect for a lot of people this will be the first fiction by a Japanese author they read. Murakami's world can be dream-like, sometimes supernatural so, often, you don't always notice the emotional impact of his stories. Norwegian Wood is one of his more 'straightforward' narratives, a timeless depiction of young love and all its agonies.

From the list:
The best fiction books set in Japan
When you buy a book we may earn a small commission.