Voices from the Plain of Jars
By Fred Branfman,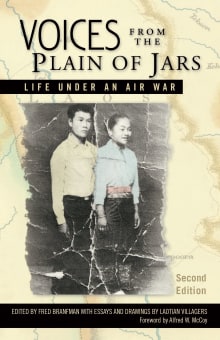 Recommended by Tom Vater
From Tom's list on Laos and the CIA's covert war there.
During the CIA's covert war in Laos between 1964 and 1973, the US dropped more than 2 million tons of bombs on the country, a planeload every 8 minutes for 9 years and makes Laos, along with Cambodia, which shared a similar fate, is the most bombed country in the world. To this day, countless people, many of them children, are maimed and killed by unexploded ordinance that remains hidden in the country's soil. Fred Branfman, a young American stationed in Laos in the late 1960s, discovered the bombing and exposed the CIA's covert campaign of terror.
Branfman not only interviewed more than 2,000 refugees of the bombing but motivated many survivors to record their experiences in essays, poems, and pictures. This book, an excellent antidote and companion piece to Air America, is the result.

---