From the Land of Green Ghosts
By Pascal Khoo Thwe,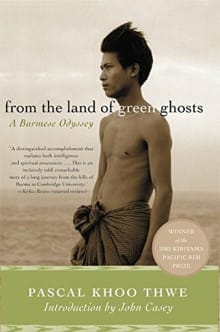 Recommended by Rory MacLean
From Rory's list on Myanmar from someone who has traveled throughout it.
"Nearly every night I dream of the Shan State, of Mandalay, of the jungle. The landscapes of my dreams resemble real ones, yet they shift like images on silver screens…" Pascal Khoo Thwe's mesmerizing biography stretches from his grandmother's creation stories to civil war and a chance conversation about James Joyce which leads to a new life in Britain. A minor masterpiece.
---