The Mythmaker
By Hyam Maccoby,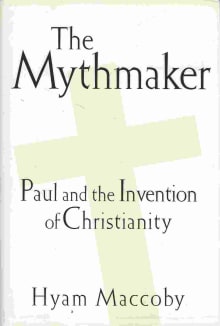 Recommended by Barrie Wilson
From Barrie's list on early Christianity.
If we only had Paul to rely on for our knowledge of Jesus' life, all we'd know is that he was born, was Jewish, had brothers and died. Written by a British academic, The Mythmaker is a break-through book that shows how Paul created Christianity by developing a mythology/theology about the significance of the death of Jesus as a Christ. Maccoby's thought is further developed in my book, How Jesus Became Christian (2008) that demonstrates how different Paul's religion was from that of Jesus.

---