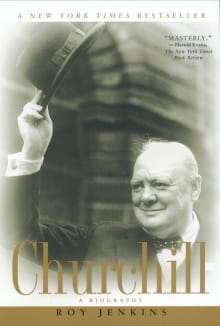 Churchill: A Biography
By Roy Jenkins
Why this book?
The late politician Lord Jenkins made a name for himself with his political biographies. Churchill: A Life was the culmination of a critically successful career as a writer. Jenkins leaves no stone unturned in assessing Churchill's thirst for political glory. Andrew Roberts called the book 'a masterpiece.'

From the list:
The best books on Winston Churchill and which book to start with
When you buy a book we may earn a small commission.