War Brides
By Lois Battle,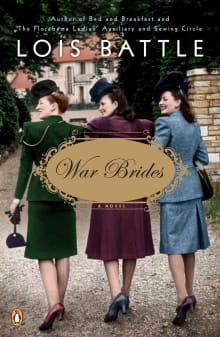 Recommended by Susan Tate Ankeny
From Susan's list on women during WW2.
War Brides is a work of historical fiction that explores the lives of five young women from differing backgrounds who meet in a small English village in 1939. I love World War II stories about ordinary people on the Homefront. Despite a slightly misleading title, I was drawn to the strong characters who face the horrors surrounding them with the unwavering support of one another. Bryan has done extensive research into the time period and the traumatic effect the war had on British citizens. What sets this story apart is the inspiring friendship the women develop that endures over time despite the challenges of their differences, the terror of bombing raids that cause the deaths of their neighbors and friends, and an unforgivable deception.
---