The Dixie Association
By Donald Hays,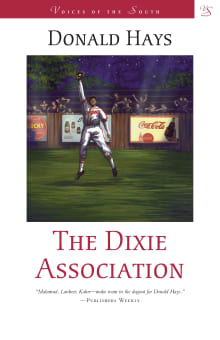 Recommended by Daniel Paisner
From Daniel's list on baseball novels.
I was working as a flak at Simon & Schuster when this book came out, and I helped to write the flap copy, so it feels to me like I had a hand in it. As an aspiring writer, I remember admiring the hell out of this novel. On a recent re-read, as a grizzled, wizened veteran writer, I still do. Hays gives us a collection of memorable characters, and a wild, vagabonding tale that offers a glimpse at minor league life in the deep South. There's humor and heartache and all that good stuff. 

---