Cycle of Segregation
By Maria Krysan, Kyle Crowder,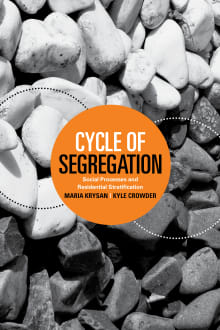 Recommended by Douglas S. Massey
From Douglas's list on the best books on how neighborhoods perpetuate inequality.
In The Cycle of Segregation offer a major breakthrough in our understanding of the roots of residential segregation in U.S. society today. Their social-structural sorting perspective elegantly and convincingly explains how black and Hispanic segregation can persist even as minority incomes rise and discrimination and prejudice in housing markets decline.

---