For Us, the Living
By Myrlie Evers Williams, William Peters,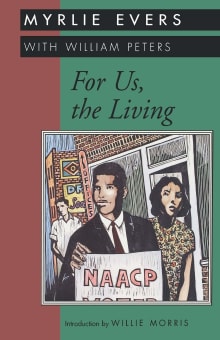 Why this book?
This was the book, which truly drew me into the world of the Civil Rights struggle in America, a personalized account by Myrlie Ever's of her life (and that of their children), with her civil rights worker husband and father, until his untimely assassination in 1963.
It is a very personal and moving account of their family life, their passion, and pursuit of the American Dream of equal rights for their family, set against the backdrop of a deeply segregated social order of their time in the Deep South. 
I found this book compelling, enlightening, and touching.
---