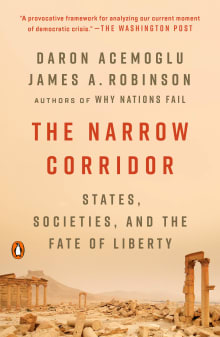 The Narrow Corridor: States, Societies, and the Fate of Liberty
By Daron Acemoglu, James A. Robinson
Why this book?
This book embeds historical accounts of successful and unsuccessful countries within a framework that posits the need for balance between freedom and authoritarianism. Acemoglu and Robinson see societies not as in equilibrium, but as constantly in flux. Rather than seeing a choice between freedom (or free markets) and government, they see a tussle. History consists of the state and the people engaged in a Red Queen Game, each trying to outpace the other with liberty hanging in the balance. Rather than guaranteed through constitutional decree, liberty, and the economic and social success it promotes, is a tenuous, contingent, and precious…
From the list:
The best books for an aspiring or inspiring social scientist
When you buy a book we may earn a small commission.