Human Motivation
By David C. McClelland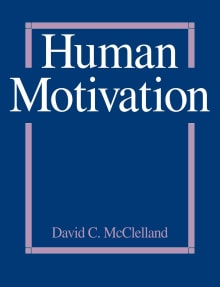 Why this book?
To me, an important book should: (1) help us to understand and see things differently; (2) be based on careful research and empirically based; and (3) stand the test of time.

Motivating others is the primary purpose if leaders. McClelland led research into the unconscious processes that motivate people. Using projective techniques and latent coding of myths, folklore, music, prayers, literature and such, he and his colleagues unlocked the deeper messages socialized into people. In this book, McClelland reveals a rich 50 year history of rigorous research from psychology, anthropology, sociology, and history. His theory of motivation is the most liberating and useful, as well as validated through voluminous research. He compiled and updated his many books, articles and those of colleagues in this, his last magnum opus. If you wish to learn about Needs for Achievement, Affiliation and Power and how they explain everything from effectiveness to relationships to the rise and fall of economies, read this book! It is my Bible on motivation and continues to provide answers, guidance and inspiration decades later.

---
When you buy a book we may earn a small commission.