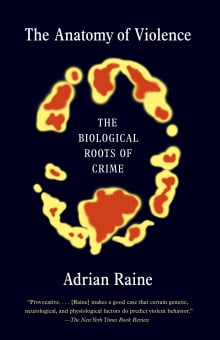 The Anatomy of Violence: The Biological Roots of Crime
By Adrian Raine
Why this book?
Adriane Raine has been studying the brains of convicted murderers for decades and his fascinating and accessible book uses neuroscience to help explain, though not excuse, their behavior due to anomalies and injuries to their brains. Raine makes a strong case that various impairments to the brain can inhibit the ability to put the brakes on impulsive, antisocial, and harmful behavior.
From the list:
The best books that make neuroscience interesting for non-scientists
When you buy a book we may earn a small commission.