The Flight Girls
By Noelle Salazar,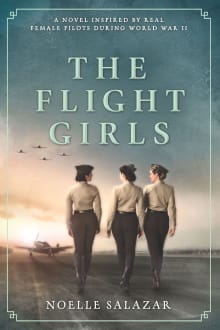 Recommended by Sara Ackerman
From Sara's list on remarkable women in WW2.
The Flight Girls captivated me from the first page and never let go. Salazar's writing is lively and fresh, as we ride shotgun with a cast of memorable characters, an epic love story, and a powerful tale of courage and sacrifice by the Women Airforce Service Pilots during WWII. This book is on the lighter side, but still packs an emotional punch. A spectacular first novel!

---