The Old Army
By Edward M. Coffman,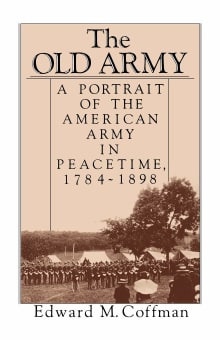 Recommended by Brian McAllister Linn
From Brian's list on the peacetime US Army.
Coffman's twin volumes are a, if not the, foundational texts on the social history of the peacetime US Army. Drawing on a host of sources, the books brought to light, in many cases for the first time, the experiences of officers, enlisted men, and their families from the Regular Army's founding to the outbreak of World War II. Without apparent effort, the late Mac Coffman combined the history of a military organization with the stories of hundreds of individuals who were its components, and he did it with empathy, warmth, humor, and masterly tale-telling.

---