Sightseeing
By Rattawut Lapcharoensap,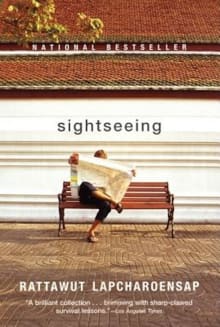 Recommended by Tom Vater
From Tom's list on Thailand from some unique perspectives.
This quirky collection of short stories, first published in 2005, was the first book I read by a Thai author that really captured essential cultural aspects of the country and conveyed them in brilliant prose. A fantastic cast of characters explores generational conflict, East-West relations, social injustice, and the way things are rarely glimpsed by visiting tourists. Poignant and perhaps occasionally a little too light-hearted, these well-rendered tales offer a portrait of contemporary Thailand, far from the usual clichés of monks, elephants, prostitutes, and pad thai. 
---