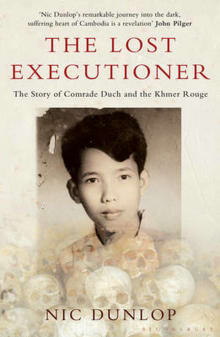 The Lost Executioner: The Story of Comrade Duch and the Khmer Rouge
By Nic Dunlop
Why this book?
Between 1975 and 1979, the Khmer Rouge communist-ruled Cambodia and drove its population onto rural communes where millions perished from murder and malnutrition. Countless well-researched books have been written on the subject. The Lost Executioner stands out for the commitment of its author. For years, photographer Nic Dunlop carried a photograph of Comrade Duch in his pocket as he traveled through post-war Cambodia, trying to understand the horrors inflicted on its population until he came face to face to face with the head of the Khmer Rouge secret police who was responsible for some 20.000 deaths. The Lost Executioner not…
From the list:
The best books about Cambodia and the Khmer Rouge
When you buy a book we may earn a small commission.