The Conquest of Bread
By Peter Kropotkin,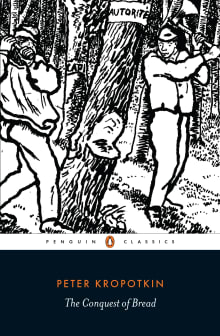 Recommended by Tim Madge
From Tim's list on wide cultural spectrum for an inquiring mind.
Kropotkin was a remarkable man with remarkable ideas and this book, written in Brighton and first published in 1892 remains a gem in the canon of historic anarchist literature.
In the 130 years since it was published, communism has demonstrably failed (China is less communist, more sinister state gangsterism, like North Korea); socialism looks to be on its last legs. On the left, then, there is only anarchism remaining. This is nothing like the idiotic street antics of modern youth – more nihilism than any coherent political position – but thoughtful sets of ideas around governance without the presence of a central authority.
If it is anything, anarchism is rooted in a concept of collectivist, cooperative, local communities. This is what The Price of Bread explores. Yes, it is wildly idealistic, utopian in intent. It was written before the horrors awaiting us in the 20th century, epitomised by Lenin,…
---