Modernization from the Other Shore: American Intellectuals and the Romance of Russian Development
By David C. Engerman,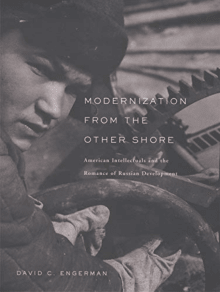 Why this book?
American observers were endlessly fascinated by Russia long before the Cold War began and before supposed Russian election interference became a news item. However, they could never make up their minds about what made the Russian people tick. In this eye-opening book, David Engerman shows how American journalists, diplomats, and social scientists romanticized and ridiculed Russian peasants, praised or condemned the attempts by the Tsar and the Bolsheviks to modernize Russia by force, and marbled at the Russian "national character." Engerman in a masterly fashion reveals how prejudices have shaped American views of Russia.

---