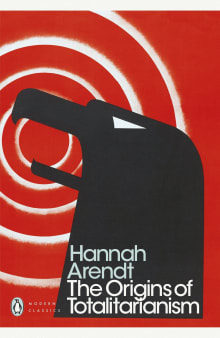 Origins of Totalitarianism
By Hannah Arendt
Why this book?
Arendt's three-part masterwork had the same US editor as 1984 and can be read as the non-fiction equivalent. While scholars have subsequently questioned aspects of her grand theory of totalitarianism, much of it holds up. Her commanding, aphoristic prose has made this one of the most widely quoted books of recent years, especially on the subject of power creating its own alternate reality: "In an ever-changing, incomprehensible world the masses had reached the point where they would, at the same time… think that everything was possible and that nothing was true."
From the list:
The best books about totalitarianism (not written by George Orwell)
When you buy a book we may earn a small commission.