The Three-Arched Bridge
By Ismail Kadare, John Hodgson (translator),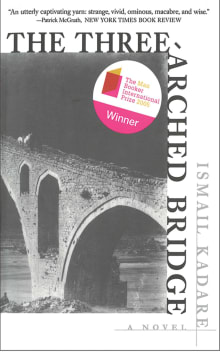 Recommended by Elizabeth Kiem
From Elizabeth's list on construction projects, literal, and metaphysical.
Another parable, another legend, another work of manual labour turned mystical. In this tale of a bridge-building gone wrong, Albanian novelist Ismail Kadare considers the harms and inevitabilities that come from spanning disparate cultures. This book features a human sacrifice at the altar of erection; it feels antique and yet timeless; it explores the boundaries of human endeavor. Notes the narrator, a silenced sceptic, "all great building works resemble crimes." It is a recognisable concern from Kadare, an exile of Hoxha's totalitarian regime.
---