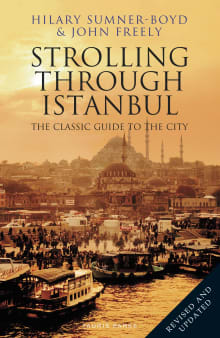 Strolling Through Istanbul: The Classic Guide to the City
By Hilary Sumner-Boyd, John Freely,
Why this book?
This very personal guide to the former Byzantine and Ottoman capital by two ex-pat college professors was the cicerone that fuelled my generation's love affair with the city. Through its pages, we learned how to explore Istanbul's topography of sea and hills, and how to get lost in its back streets while remaining alert for something remarkable we would otherwise have passed by. Entertaining as much in the bath as out on the street, Strolling is still the most companionable and informative of guides, even though the city it describes has grown exponentially since the book's first publication in 1972.
From the list: