The King Must Die
By Mary Renault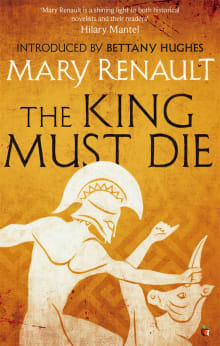 Why this book?
Everyone knows the story of Theseus – sacrificed to a monster in an impossible maze, he defeats the beast with a knife and a ball of string. Now imagine it retold as a perfect, full-length novel. If Theseus really sailed to Crete on a suicide mission, then defeated a terrible foe before returning home to become King of Athens – then this was surely how it happened.
I've been obsessed with Greek mythology forever – and I love this book for taking its story seriously as history. The writing is superb. The action is non-stop. But perhaps the book's greatest trick is the line it walks between human ingenuity and divine intervention. There's nothing here a human couldn't conceivably do – and nothing to shake Theseus' conviction that he's a puppet of the gods. 
---
When you buy a book we may earn a small commission.