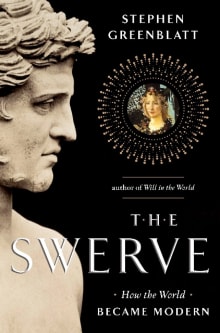 The Swerve: How the World Became Modern
By Stephen Greenblatt
Why this book?
I suspect everyone who writes shares a secret belief that a single book has the power to change the world – but how often does a world-famous academic come along with a brilliantly readable book explaining exactly how, where, when, and why this actually happened. (Lucretius' On the Nature of Things, rediscovered in 1417 by a book hunter named Bracciolini.)
The only non-fiction book on my list, I love The Swerve unreservedly for the evidence it provides – if any were needed – that while our literary dreams of making the world a better place almost certainly won't come…
From the list:
The best historical adventure books that also make you think
When you buy a book we may earn a small commission.