The Companion Guide to Venice (Companion Guides)
By Hugh Honour,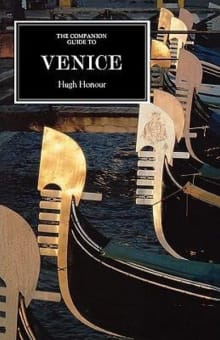 Recommended by Kenneth R. Bartlett
From Kenneth's list on Venice.
Every visitor, regardless of how often he or she has been somewhere, needs an engaging, accurate, and timely guidebook. Hugh Honour's Companion Guide to Venice is my choice because it was written by an art historian who lived in Italy (he died sadly in 2016) and because it falls into that rarified category of guides that not only describe what you are seeing and how to get there but also places the artwork, building or site in a broader context. Thus, the book functions as a history of Venice and Venetian culture and an insight into its unique society. It is also beautifully written in carefully crafted and modulated sections that evoke the grandeur of the city and its lagoon.

---