Britain Against Napoleon
By Roger Knight,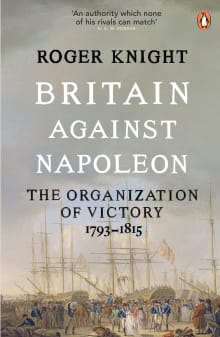 Recommended by Martin Hutchinson
From Martin's list on Regency politics.
This book is heavier going than the first two yet answers a deep and interesting question: how in a political system with dilettante politicians and tiny departments of amateur administrators, did Britain fight and eventually win a 20-year total war against a country with twice the population. The period's politicians are here shown at work, wearing themselves down with long hours and short weekends, setting up policies and systems that could do the job. Their sheer intelligence and professionalism is remarkable; a century later Britain almost lost World War I because it had forgotten lessons about Naval convoys learned during this conflict. Of all the books here, this shows best why Pitt and Liverpool had a much tougher job and worked much harder than Disraeli or Gladstone.

---