Interpreting the French Revolution
By François Furet, Elborg Forster (translator),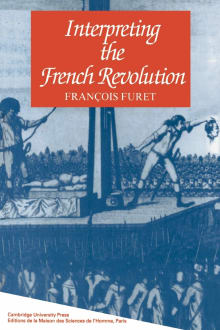 Why this book?
This is not an easy read, but it is a seminal work by the greatest modern historian of the French Revolution, which made an enormous impression on me when I first read it as a student in the 1980s. It marked a decisive break with what up until then had been the standard view of the Revolution as a class struggle. For Furet, the Revolution's real importance lay elsewhere, as the first modern experiment with democracy – in his eloquent words, "a beginning and a haunting vision of that beginning."
---