When the King Took Flight
By Timothy Tackett,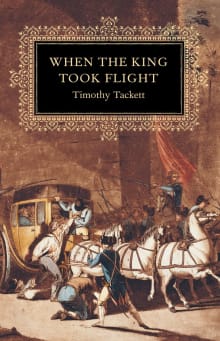 Recommended by Peter McPhee
From Peter's list on the best books to understand the French Revolution.
At the celebrations on 14 July 1790 for the first anniversary of the storming of the Bastille, Louis XVI took an oath to work with the National Assembly as a constitutional monarch. Less than a year later, on 20 June 1791, the royal family tried to flee the Revolution. The king's flight convinced masses of French people that he was a perjurer: the monarchy never recovered its mystique.
In contrast, his capture near the border with Luxembourg convinced the crowned heads of Europe that the royal family was in mortal danger. Ten months later France was at war with Marie-Antoinette's native Austria, and Europe was engulfed in a generation of bloodshed. The great American historian of the Revolution, Timothy Tackett, recounts the engrossing story of the botched flight and its repercussions for a cast of unforgettable characters.    

---