Ireland: Social, Political, and Religious
By Gustave de Beaumont, W. C. Taylor (translator),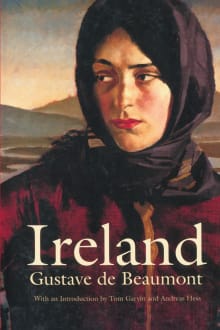 Why this book?
First published in 1839 this is a fascinating history of Ireland from an outsider's perspective. De Beaumont, a Frenchman, was a grandson of Lafayette and a lifelong friend of Alexis de Tocqueville, the author of Democracy in America. He visited Ireland in 1835 and two years later L'Irlande appeared in two volumes, with an English translation later that year. An intellectual tour de force, the book was an immediate bestseller and remained popular for decades. His contemptuous howl of outrage directed at the British administration in Ireland reverberated down the nineteenth century.
---