A Gentleman in Moscow
By Amor Towles,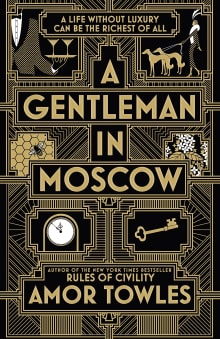 Recommended by Nancy MacCreery
From Nancy's list on stories that make you smile.
This is a prime example of a book with a great story that made me smile. This historical novel transports the reader back to Moscow in the turbulent early 1900's, when Count Rostov is placed under house arrest inside the Metropol Hotel in Moscow. Though his situation could be considered dire, his surprisingly upbeat attitude, observations, and wit provide lightness to this inspiring story about making the best of circumstances. The author's descriptions and use of language make it a joy to read.  
---