The Black Russian
By Vladimir Alexandrov,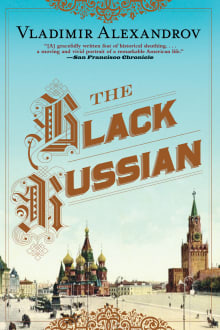 Recommended by Gareth M. Winrow
From Gareth's list on social and family history.
This book brings to life the story of the little-known Frederick Bruce Thomas, born in 1872 to ex-slaves who had become successful farmers in Mississippi. I was amazed at how the entrepreneurial Frederick found employment in various cities across Europe before becoming a successful nightclub owner in Moscow and then in Istanbul after the Bolshevik Revolution. Well-researched and documented, the book critiques American racism and, in my opinion, offers a new and refreshing insight into the politics and society of Russia and Turkey.

---