Stumbling Colossus
By David M. Glantz,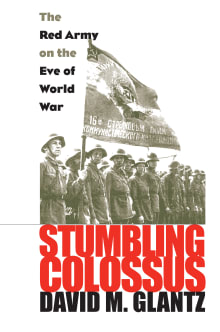 Recommended by Gerhard Weinberg
From Gerhard's list on World War 2.
A truly extraordinary examination of the army that would do a majority of the fighting and suffer as well as inflict the largest portion of the military casualties of the European part of World War II. The "Bibliographic Essay and Selective Bibliography" is extraordinarily helpful in its account of the fate of Soviet archives and publications over the years.

---