The Sympathizer
By Viet Thanh Nguyen,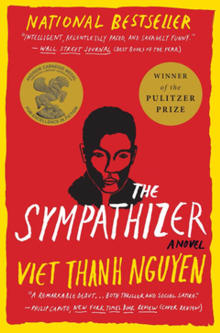 Recommended by Jonny Steinberg
From Jonny's list on the best books about exile, refugees and people on the move.
The narrator of this novel is a North Vietnamese spy embedded in a South Vietnamese refugee community in California. Full of treachery, duplicity, and betrayal, it is also hilariously funny. More than any other novel I've read, it captures the milieu of exile perfectly. Waiters, taxi drivers, and corner-store owners plotting murder in California and counter-revolution back home; wars from across the ocean fought all over again on the streets of Los Angeles. Every modern tale of exile resonates in this novel.
---