The Last Days of the Incas
By Kim MacQuarrie,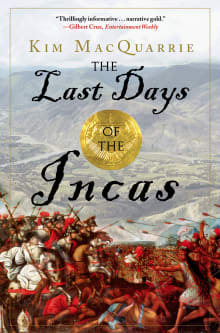 Recommended by Miguel La Serna
From Miguel's list on reads before your trip to Peru.
If you don't know the story of the Spanish conquest of the Incas, read this book. For me, it is as good as Game of Thrones—except this is no fantasy. The events are real, the history meticulously researched. MacQuarrie's narrative style is sweeping and engaging, giving readers a ground-level view of the dramatic final days of the Inca empire. Palace drama. Epic battles. Heroic resistance. How can you refuse?
---