Cloud Road
By John Harrison,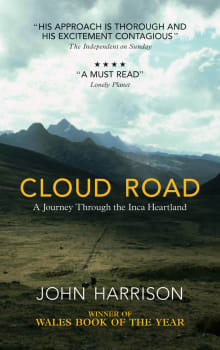 Recommended by Hilary Bradt
From Hilary's list on travel with animals.
Like the Stevenson book, this is also about travelling with a donkey, but what makes this narrative special is the author's hatred of his pack animal. This will sound instantly off-putting but John's descriptions of Dapple's transgressions are very, very funny and his fury is never translated into violence towards the animal. There are lyrical descriptions of the landscape in northern Peru, but it is for the humour that I return to this book from time to time. I'm a sucker for any book about Peru, the subject of my early adventures and very first guidebook, and this is one of the most enjoyable. 
---