Potato Pants!
By Laurie Keller,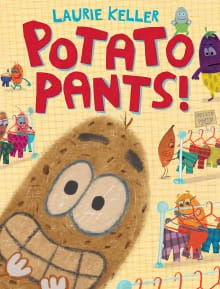 Recommended by Leah Rose Kessler
From Leah's list on upbeat humor on doing the right thing.
I adore Potato Pants! It's laugh-out-loud funny, has hilarious illustrations, entertaining asides, and is the best example I've ever seen of effortlessly and humorously modeling how to make amends when you've gotten something wrong. Having a potato as the main character is brilliant, and the way he instantly assumes the eggplant has negative intentions is extraordinarily relatable. I wish I'd had this book when I was teaching elementary school. My students and I would have had a good laugh, followed by a good conversation.
---