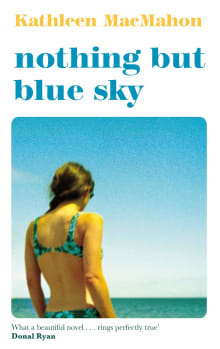 Nothing But Blue Sky
By Kathleen MacMahon
Why this book?
David has lost his wife far too early. A man in mourning, he relives their twenty years together and sees that the ground beneath them had shifted and he had simply not noticed, or was it more that he had chosen not to. The writing here is spectacular and the theme of love and loss so very moving. Set between Ireland and Spain, McMahon captures the sublime and mundane nature of long-term love with exceptional skill. Another reason I like this book is that in my debut novel, my main character Maurice Hannigan, while very different from David, was also…
From the list:
The best Irish books by Irish authors I like to rave about
When you buy a book we may earn a small commission.