The Great Hunger
By Cecil Woodham-Smith,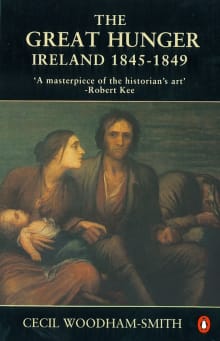 Recommended by James Charles Roy
From James's list on the best history books to help you understand Irish history.
When this book was released in 1962, it landed like a bomb, becoming an immediate, worldwide best seller. Woodham-Smith did not "invent" the famine as a topic -- every historian of the period was well aware of this tragedy, and its implications for the future of Ireland (mass emigration, smoldering indignation in the Irish diaspora, seeds for future rebellion) -- but many readers were unaware of the governmental machinations in London that so contributed to this humanitarian disaster. Some of Woodham-Smith's conclusions, and judgments, have been questioned by succeeding historians, but her narrative here is compelling, well researched, beautifully written, and germane to the troubles which afflicted the island well into the twentieth century and beyond.

---