Two Years Before The Mast
By Richard Henry Dana,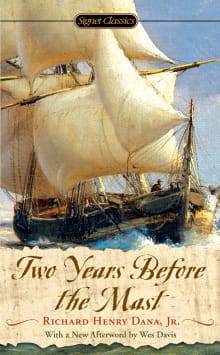 Why this book?
After studying for a couple of years as an undergraduate at Harvard, Richard Henry Dana dropped out to join the merchant marine in 1834. Over the course of two years, he sailed around the Cape Horn to California and back. In 1840, he published a personal account of his experiences entitled Two Years Before the Mast, which became an instant classic and offered a rare (and sympathetic) glimpse into the hardships sailors faced living and working on a sailing ship. You just cannot beat this book for an eyewitness account of the tiny (but profound) details of life at sea in the nineteenth century.
---