A Gift from Brittany
By Marjorie Price,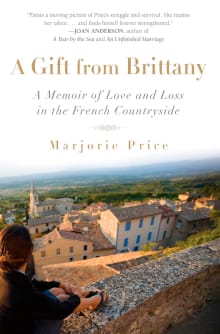 Recommended by Mark Greenside
From Mark's list on the best books about the magic of Brittany France.
A twenty year old American woman goes to Paris to paint, meets a French artist, marries, has a child, and together buy a farmhouse and make a summer home and art studios in rural Brittany: that story. A memoir. 
The book was published in 2008, but the story takes place in the early 1960s when rural Brittany was closer to the 19th century than the 21st. I was in Paris in 1967, and it was still possible to rent a hotel room for under five dollars a night, to travel in Europe for ten dollars a day. In 1967, you could not safely drink the water in France, including in Paris, and you had to have proof of a typhus vaccine to return to the U.S. It was still more Henry Miller's Paris than Macron's.
This was the time of the last of every day berets, blue…
---