"Muslim"
By Zahia Rahmani, Matt Reeck (translator),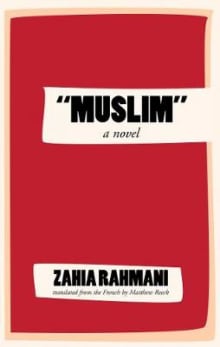 Recommended by Steven Arntson
From Steven's list on short contemporary novels in translation.
Translated from French, this beautiful 101-page narrative reads like a poetic meditation. Our character once lived a deeply rural life in North Africa, a cultural and linguistic outsider. Now, as a refugee plunged into a new world of identities, she has been informed that she is Muslim. But what does it mean, this word, across languages and cultures? Deep questions about the interlacing of culture, religion, and geopolitics are posed here with startling urgency in a style that evokes not only the machinations of the state, but the deeply interior world in which we define ourselves to ourselves.
---