The Ornament of the World: How Muslims, Jews, and Christians Created a Culture of Tolerance in Medieval Spain
By María Rosa Menocal,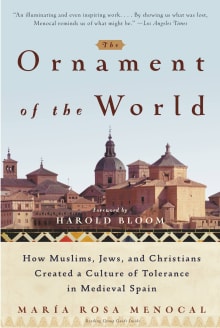 Why this book?
If there's only one that I could recommend, it's this brilliant, beautiful, and vexing book by María Rosa Menocal, Sterling Professor at Yale University. In a compelling and artful manner, Menocal tells the story of medieval Spain from the arrival of the first Umayyad rulers to Cervantes. Beyond being a useful introduction to the fascinating history, Menocal makes the argument that a culture of tolerance existed in medieval Spain, one that transcended religious and ethnic differences. The principal engine of this culture, she suggests, was the Arabic language. Menocal's book has received as much praise as criticism, a testament to its enduring power and the contentious quality of medieval Spain.
---