No Friend but the Mountains
By Behrouz Boochani,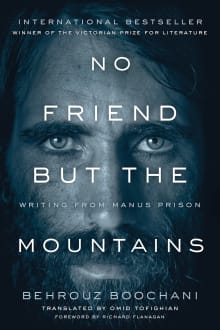 Recommended by J. Alison Rosenblitt
From J.'s list on that write about injustice in different ways.
Cummings and his friend William Slater Brown were imprisoned in a detention center for foreign 'undesirables,' and to this day we are guilty of locking people up because they are stateless or nationals of another country. Behrouz Boochani's No Friend but the Mountains, translated by Omid Tofighian, recounts his imprisonment along with fellow refugees on Manus Island. It is a visceral and vivid account, and it speaks in an unrefusable voice. I think it is an act of true human generosity that someone who has suffered so much at our collective hands would still choose to reach out and tell his own story; simply choosing to speak is an act of great hope and belief.
---