Another Brooklyn
By Jacqueline Woodson,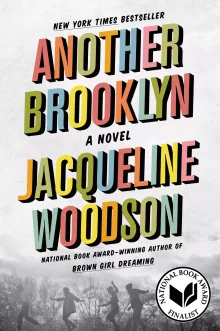 Recommended by Kate Tough
From Kate's list on realistic female friendships in challenging times.
This book was a powerful reminder of how capable our younger selves are and how much wiser, at times, than the adults around us. The poetic prose quality had me hooked and the wistful truth that some of our most defining friendship bonds are temporary. Evoked in lucid, beautiful sentences the vital, essential connections between August, Sylvia, Angela, and Gigi usher the group through adolescent challenges in a tough neighbourhood. On the streets of Brooklyn in all seasons the young teenagers rely on each other as they hone their skills to negotiate life's harsh realities away from their parents' gaze. It's a process that turns out better for some than others but they carry a part of each other wherever life takes them. 
---