The Complete Maus
By Art Spiegelman,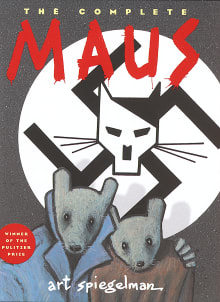 Recommended by Elizabeth Rynecki
From Elizabeth's list on the best books written by children and grandchildren of Holocaust survivors.
The Pulitzer Prize-winning graphic novel has been hailed as "the most affecting and successful narrative ever done about the Holocaust" (Wall Street Journal) and "the first masterpiece in comic book history" (The New Yorker). For me, Spiegelman's books are about more than the Holocaust. It is the tale within a tale, about the author's relationship to his father's legacy of trauma, that I find most compelling. The Second Generation (children of survivors) didn't experience the Holocaust and can't bear witness, and yet growing up in the shadow of the Holocaust impacts everything about their lives. Spiegelman's Maus I and II books capture this in a remarkably profound way.

---