Chasing Portraits
By Elizabeth Rynecki,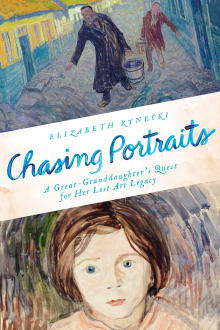 Recommended by Carolyn Porter
From Carolyn's list on WWII family searches.
Rynecki's great-grandfather, Moshe, was a painter who documented moments of Jewish life in the interwar years: women sewing, children playing, wedding celebrations, men in prayer. When WWII broke out Moshe's paintings were hidden, and afterward only a fraction were recovered. In this book, Rynecki recounted her decades-long quest to locate and archive the lost artwork. It's a memoir about the lengths one will go to to ensure a lost family legacy will never be forgotten.

---