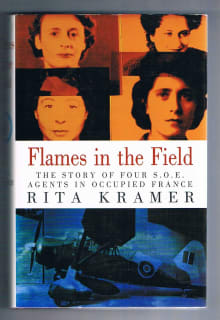 Flames in the Field: The Story of Four SOE Agents in Occupied France
By Rita Kramer
Why this book?
The story of four women agents from the SOE's French section and their journey to a death camp in France is movingly told. They travel from different directions and come from different backgrounds but meet their tragic fate together. The book captures the spirit of resistance and their heroism.

From the list:
The best books on secret agents and espionage in WW2
When you buy a book we may earn a small commission.