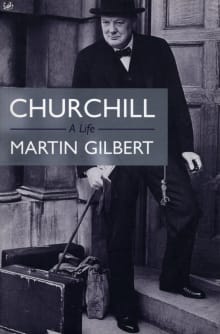 Churchill: A Life
By Martin Gilbert
Why this book?
Sir Martin Gilbert wrote the very first benchmark for Churchill's biographies. He has produced many fine works on Churchill, but this in many ways is the pinnacle of his achievements. At the time of publication, it was described as 'By far the most lucid, comprehensive and authoritative account of Churchill that has been offered in a single volume.'

From the list:
The best books on Winston Churchill and which book to start with
When you buy a book we may earn a small commission.