Churchill
By Martin Gilbert,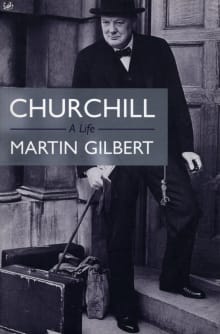 Recommended by Sanford D. Greenberg
From Sanford's list on biographies for sheer inspiration.
"I esteem biography," Samuel Johnson once said, "as giving us what comes near to ourselves, what we can turn to use." None of us is ever likely to be called upon to save Western democracy, as Winston Churchill was. But democracy can use some help these days, and all of us can be inspired by the absolute boldness Churchill showed when Great Britain was facing its darkest hour.
---