Lincoln's Sword
By Douglas Wilson,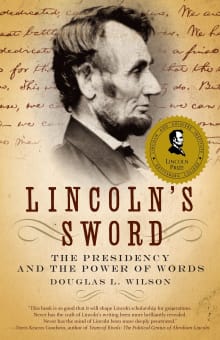 Recommended by Garry Wills
From Garry's list on Abraham Lincoln, his life, and his words.
Other presidents used ghostwriters to compose their speeches and other personal writings. Lincoln, who knew he could express himself better than anyone else, wrote not only his own texts but many of those issued by departments or agencies of the government. He needed to frame policies in just the right way, to guide history and make its outcomes clear. His best sword was the perfectly wielded word.

---