On Writing Well
By William Zinsser,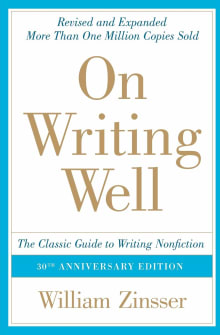 Recommended by Keith Ellis
From Keith's list on the best books to help us know ourselves.
From the title you might think this book is about writing, and it is. But it's much more than that. Mr. Zinsser makes the point from the beginning that writing clearly is about thinking clearly, and thinking clearly is about knowing who you are and what you want to say.

---