Library Lion
By Michelle Knudsen, Kevin Hawkes (illustrator),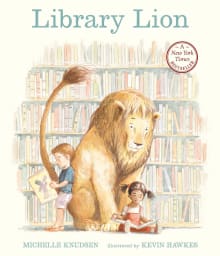 Recommended by Sharlee Glenn
From Sharlee's list on libraries and librarians.
My grandchildren love this story about a loveable lion who shows up one day at Miss Merriweather's library. Though he's careful to follow the strict library rules, the day comes when he must help everyone understand that sometimes rules are meant to be broken. Featuring captivating illustrations by Kevin Hawkes, Library Lion is a joyous marriage of image and text. 

---